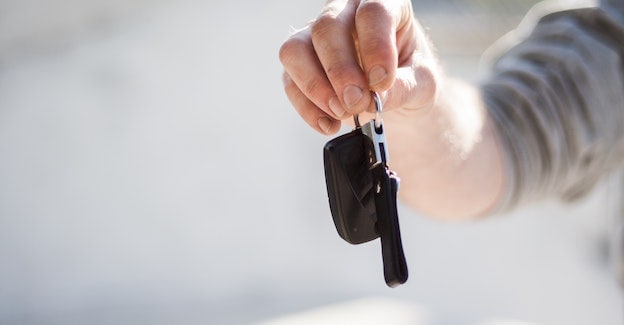 You love your car. It's served you well for many, many years - but it's time for an upgrade. When you decide to trade in your vehicle, there are a few things you can do to ensure you get the most for your car. Our used car and truck warehouse serving Syracuse and Liverpool has the information you need on how to prepare your vehicle for trade-in.
Trade In Your Vehicle At Our Syracuse Area Used Car and Truck Warehouse
Here are five ways to boost your car's trade in value:
Get Your Car Detailed
Before you trade in your vehicle, be sure to have it detailed. A squeaky-clean car will give the impression that you've kept up with your vehicle's maintenance throughout your ownership. This is something dealers will look for when appraising your vehicle. So remember, a little wash and wax can go a long way!
Clean Out Your Vehicle
If you're in the habit of letting loose receipts or food wrappers linger in your vehicle, you should clean them out completely. There's no need to clean out your personal belongings yet, though. Give yourself time to shop around!
Fix Minor Annoyances
Making small repairs in your vehicle may be at the bottom of your list while you own it, but you should do so before you trade in your car. Fixing small dings, dents, chips in the paint, or a sticking door handle before you trade in your vehicle will ensure it's ready for its next owner.
Replace the Tires
If your tires are in good shape, you don't have to worry about replacing them. But if your tires are a little worn down, you should consider replacing them. Replacing your tires before you trade in your vehicle will likely raise the value.
Provide Documentation That Your Car Has Been Serviced
Bringing in the paperwork of the service and maintenance work you've had done on your vehicle will show that you've been keeping up with your vehicle's health for the duration of your ownership. Once you've made your repairs and traded in your vehicle, you're ready to shop for your next daily driver.
If you have any questions regarding trading in your vehicle, don't hesitate to contact us at our Syracuse area used car and truck dealership today. We'll be more than happy to help!